Find out what to see and do when travelling or backpacking around Tanzania.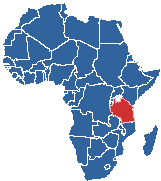 Tanzania highlights
Destination
Make a reservation

Dar es Salaam

Dar es Salaam is a bustling, friendly city but offers little for the budget traveller and most use it as a base before catching the ferry to Zanzibar. There are few decent hotels but a great campsite at Mikadi Beach where many overland tour companies congregate
Flights Hotels Hostels Tours

Mt Kilimanjaro (Kili' climb)

The snowcapped peak of Mt Kilimanjaro (5895m) towers above the plains near the border with Kenya. Five day climbs up Kilimanjaro can be organsied leaving from Arusha. Also consider hiking up Mount Meru (4566m).
Flights Hotels Hostels Tours

Usambara Mountains

The Usambara Mountains offer spectacular views over the lush green mountain scenery and waterfalls. Lushoto is a good base to start and offers a glimpse into Tanzanian life.
Flights Hotels Hostels Tours

Ng'irisi

Ng'irisi is a tiny village that allows travellers to give something back to Africa in the way of it's unique community projects. Visit schools and agricultural areas and see how they gain power from biogas
Flights Hotels Hostels Tours

Ngorongoro Crater

Ngorongoro Crater, in the Crater Highlands, offers unprecedented game viewing within it's 19km caldera, and also great views of Lake Manyara to the east. The Masi people still retain their cattle grazing rights in the crater and it is quite common to see them walking amongst the wild animals during safari.
Flights Hotels Hostels Tours

Olduvai Gorge

The Olduvai Gorge area was the site of the famous skull (nicknamed the 'nutcracker man') thought to be almost 2 million years old and also humanoid footprints dated to 3.7 million years! Good museum.
Flights Hotels Hostels Tours

Serengeti National Park

The Serengeti National Park's vast plains also offer exceptional game against its picturesque and well known acacia trees. The Serengeti continues north of the border into Kenya where it becomes the Maasi Mara. From June to August about 2 million wildebeest migrate in search of the rains.
Flights Hotels Hostels Tours

Lake Victoria

Sunsets over Lake Victoria are a spectacular sight most evenings from Musoma. Mwanza is the 'capital' of the Lake Region and Bukoba is an interesting, bustling town on the shores.
Flights Hotels Hostels Tours

Zanzibar

Zanzibar Island's (Unguja's) character-full capital, Stone Town, is an interesting mix of Arabic, Indian and African styles which is most apparent in it's architecture. There are a number of islands nearby which offer good snorkelling from a Dhow, such as Prison Island. Chumbe Island further south is a spectacular (but more expensive) place to snorkel and dive.

Nungwi Beach on the northern tip of Zanzibar is where most backpackers head to. Trip to Mnemba Island for great diving are easily arranged here.

Kizimkazi on the southern side is worth a visit for the chance to swim with dolphins.
Flights Hotels Hostels Tours

Pemba and Mafia islands

Pemba and Mafia are the two smaller islands that make up the Zanzibar Archipelago. Few tourists make it this far but both islands offer exceptional scenary.
Flights Hotels Hostels Tours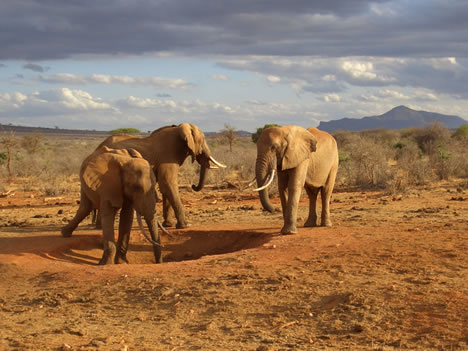 Main travellers routes
Dar es Salaam (DAR) and Zanzibar (ZNZ) are the main international airports, although it is also possible to fly to Kilimanjaro too.
Local travel is difficult. There is an extensive network offered by the crowded minibuses called dalla dallas but the driving is notoriously fast.
Buses serve most places that travellers frequent, including the Serengeti - but do not stop to watch game!
Most travellers to Tanzania though get around with overland tour companies, often booked in advance. For many first time travellers or those on a tight time scale overland trucks are the perfect method of transport.
Capital and main cities
Dodoma
Dar es Salaam is the main populated city
Languages
Currency
Visas (always check with your embassy)
Visa required for UK Tourists. Can be arranged in advance and sometimes on arrival for about US$50. It is important to check in advance directly with your embassy.
Foreign Office Advice and safety
Flights and accommodation