Find out what to see and do when travelling or backpacking around Bolivia in South America.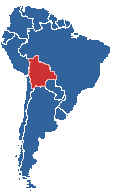 Bolivia highlights
Destination
Make a reservation

La Paz

La Paz is the best place to visit the surrounding areas of Vale de Luna and Chacaltaya mountain (home to the highest ski lift in the world - and one of the scariest minibus trips!)
Flights Hotels Hostels Tours

Lake Titicaca

Lake Titicaca is the largest lake in South America and is located on the border of Bolivia and Peru at a height of almost 4,000m. Take an enjoyable boat trip to Isla del Sol from Copacabana.
Flights Hotels Hostels Tours

Tiahuanaco

Tiahuanaco or 'Tiwanaku' is an important archaeological with a gruesome past so ensure you get a guide to show you around and tell you the stories.
Flights Hotels Hostels Tours

The Altiplano

If you are travelling around Bolivia then you will probably end up travelling over this high altitude plateau. Also visit the salt pans.
Flights Hotels Hostels Tours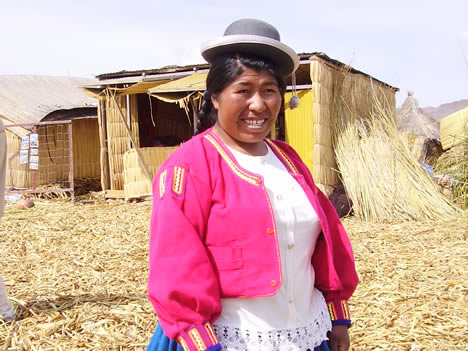 Main travellers routes
Many access Bolivia from the West. Few take the roads or railways north or east. Flights in can be very expensive - La Paz airport is approximately 3000m above sea level so avoid flights in if possible.
Coaches are the main form of transport (But beware - Bolivians are generally smaller than Westerners so leg room is pretty cramped!)
Capital and main cities
Sucre (Administrative)
La Paz is the travellers capital is the travellers capital and the highest city on earth.
Languages
Spanish
Little English spoken in Bolivia
Currency
Visas (always check with your embassy)
No visa requirements for UK tourists for a stay of up to 90 days
Foreign Office Advice
Flights and accommodation
Tours and day trips in Bolivia
Next: Planning a trip to Bolivia